What To Eat?
60 Delicious
Low-Calorie Recipes
The key to long-term 5:2 success is keeping things interesting.
With so many tasty and satisfying low-calorie recipes to choose from, you'll never run out of meal-time inspiration for your fasting days.
60 flavour-packed meals.
All between 105 – 385 calories.
Quick and easy to make.
Varied and nutritious.
Vegetarian and vegan options.
Beautiful full-colour photos.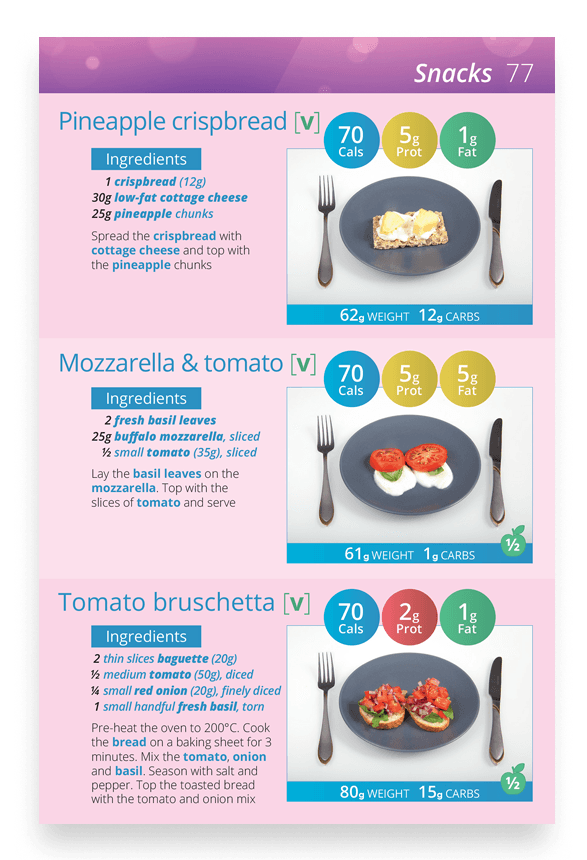 Super Snacks
30 Quick & Tasty
Snack Ideas
Believe it or not, you can still enjoy tasty snacks on 500-calorie days!
5:2 Diet Photos
includes plenty of wholesome, delicious snacks to keep you away from the biscuit tin and under your calorie budget.
30 satisfying low-calorie snacks.
All under 100 calories.
Nutritious and delicious.
Quick and easy to prepare.
Beautiful full-colour photos.
Find Your Favourites
600 Individual
Food Photos
5:2 Diet Photos
features 600 photos of popular foods and drinks. Quickly find favourites or mix and match to create your own low-calorie recipes.
600 individual ingredients.
Fruits and veggies.
Fats, grains and proteins.
Nuts, seeds, legumes and pulses.
Alcoholic and non-alcoholic drinks.
Multiple portion sizes for at-a-glance measuring and easy portion control.
Clear nutritional info and 5-a-day stats.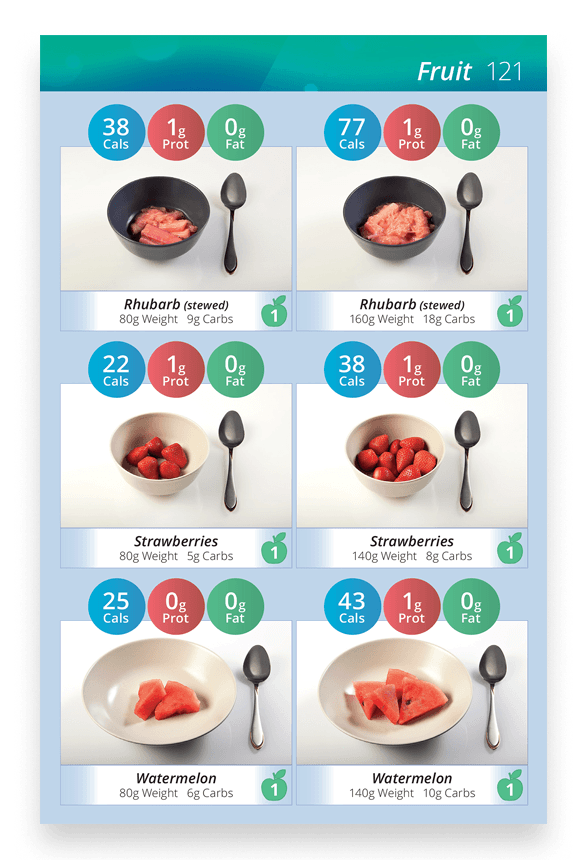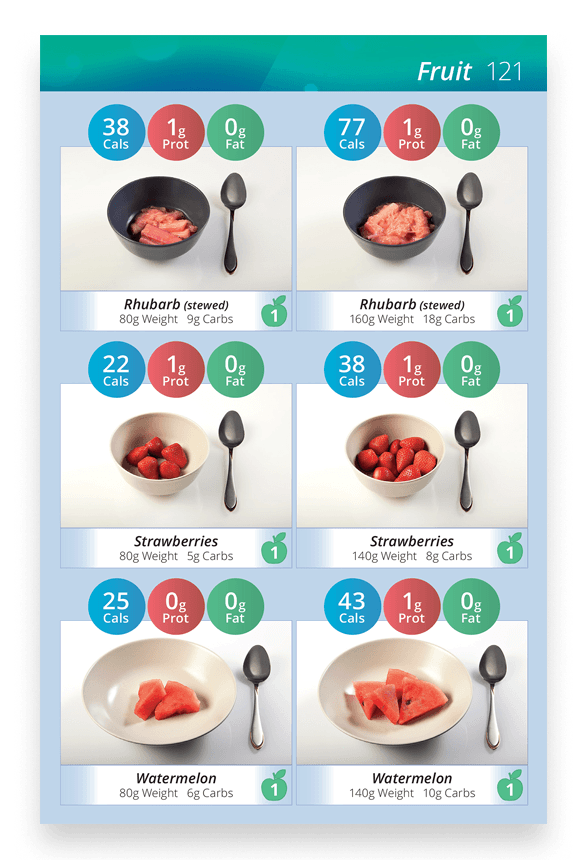 Reviews
Don't just take our
word for it.
"Incredible little book. The 5:2 has changed our eating habits, the way we think about food, reduced our shopping bill and how much we throw away. Our health is MILES better. You see the difference very quick in your weight and on the scale! Hurrah! Overall this is so worth the money for what it offers. Brilliant!!"
Kenny
"Great book. Helped me and husband lose 1 stone so far each. Recipes are delicious, which helps me survive the two diet days. The rest of the time I eat what I like and still lost the weight. Recommend to anyone thinking of starting the diet."
Mrs Y
"Have used this book for a year now because it has such great recipes for 5:2 days. Would have given up the diet very quickly without it out of boredom. Thoroughly recommend this book for anyone opting for the 5:2. The diet works and the book works – so give it a go."
Chase