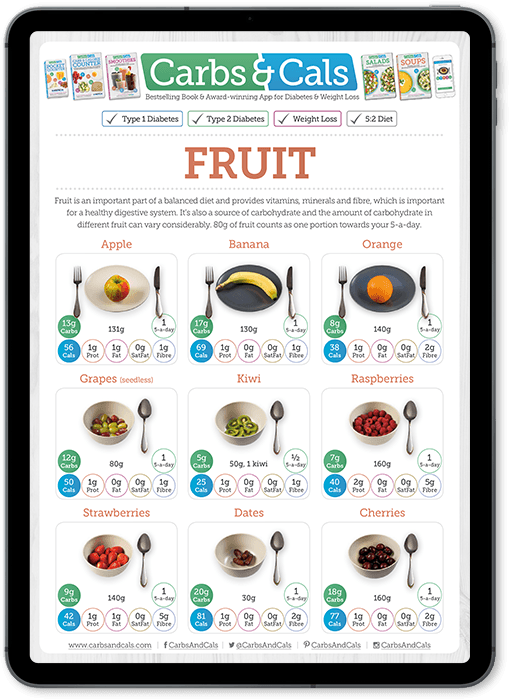 What's included in the pack?
Healthy eating cheat sheets.
At-a-glance food reference sheets.
Meal-planning tips.
Ideas for adapting recipes.
Bonus tips, recipes, videos and news directly to your inbox.
Stay connected!
Join the
Carbs & Cals Mailing List
We'll keep you updated with an occasional email newsletter containing new app features, book launches & handy nutrition tips.
You'll also receive your free PDF mega-pack as soon as you sign up!