Spectacular Smoothies
80 Delightful Smoothie
Recipes
Making healthy smoothies doesn't have to be complicated!
Carbs & Cals Smoothies is packed with easy-to-make smoothie recipes that look and taste great.
80 mouth-watering smoothie recipes created by dietitians.
Clear, colour-coded nutrient counts on every page.
Fruit, veg and milky options.
Nutrition facts and recipe tips.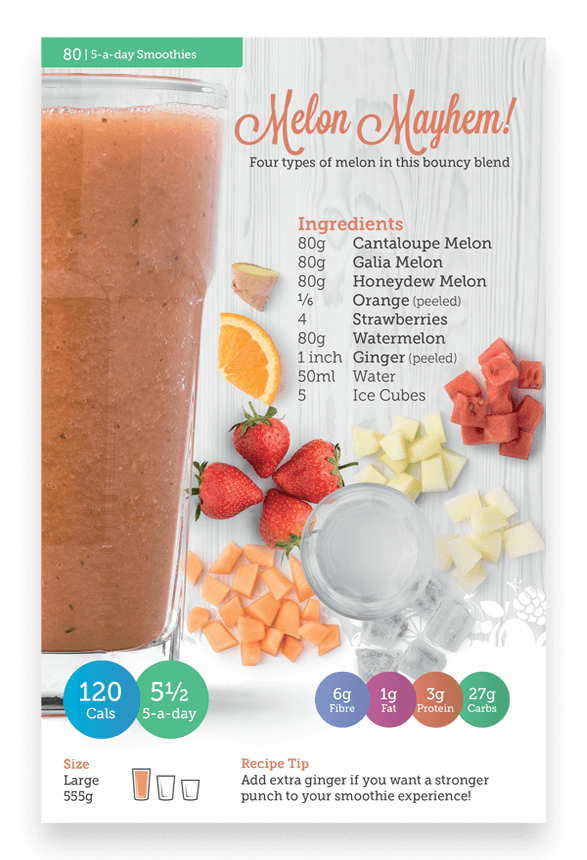 A Helping Hand for 5-a-day Fruit & Veg
10 Mega 5-a-day
Smoothies
Two thirds of people don't achieve the 5-a-day fruit & veg target. Smoothies are an excellent way for you to beat the statistics and achieve yours!
10 mega fruit and veg smoothies.
All 5 of your 5-a-day in a single glass!
Ranging from 100 to 250 calories.
Be Inventive with Ingredients
275 Individual


Ingredients
Fancy getting creative? Carbs & Cals Smoothies also features hundreds of individual ingredients so you can create your own lip-smacking, nutrient-counted smoothie recipes.
275 individual ingredients.
All your favourite fruits, veggies, nuts, seeds and juices.
Ingredients for flavourings & toppings.
Multiple portion sizes per ingredient.
Easy-to-read nutrient counts.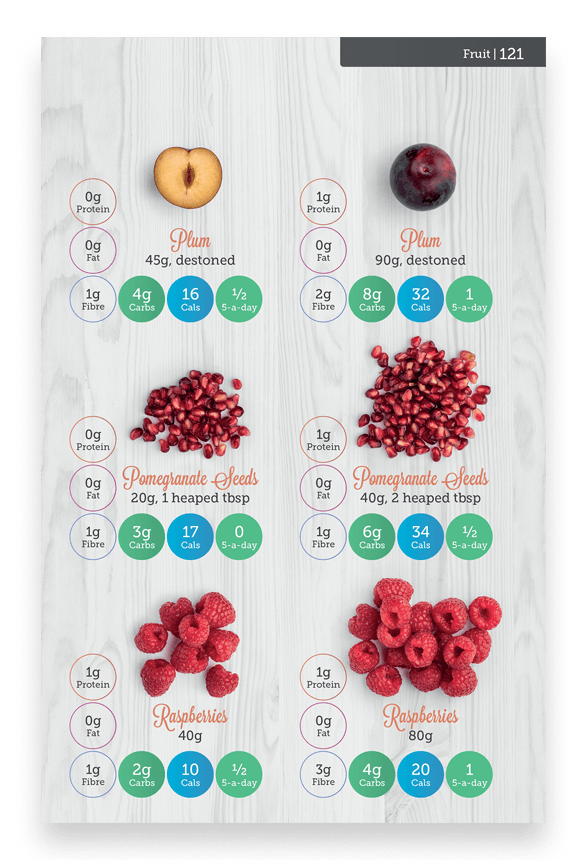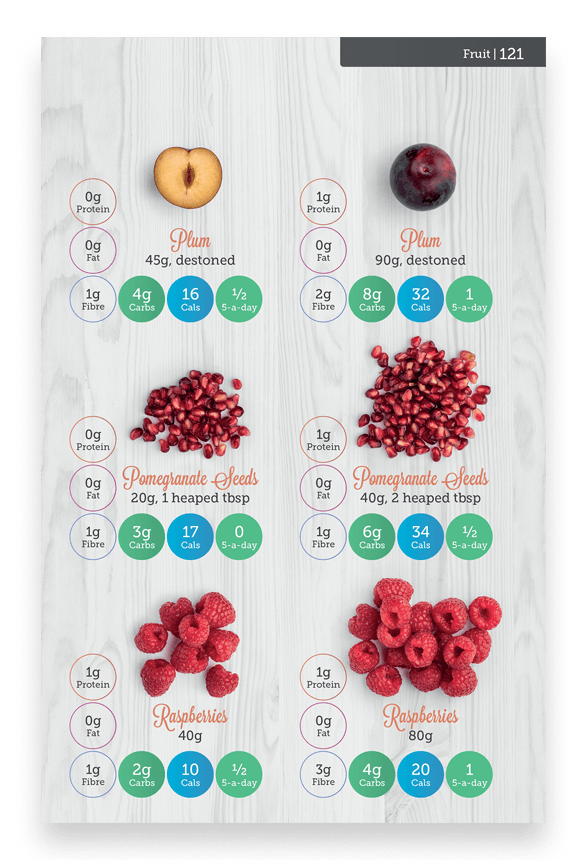 Reviews
Don't just take our
word for it.
"This book is AMAZING for anyone who lives a very busy life but wants to maintain a healthy diet! The nutritious and tasty recipes are very easy to follow and quick to do! They offer great ideas to kick start your day and fuel a healthy body and busy mind. Following these recipes for 2 weeks boosted my immune system and ability to concentrate throughout the day. I highly recommend this book!"
Amanda
"I've had a few smoothie books in the past, and this is definitely the best. I love the layout – showing you photos of each portion and displaying the nutritional content. You can plan your smoothie regime according to your needs (e.g. low carbs, low calorie or high protein). I'd definitely recommend this book."
Andrew
"The pictures and minimum prep make it easy to understand! The series of books is a real eye opener to how quick and simple it can be to knock up wholesome recipes for a more healthier lifestyle."
Viv