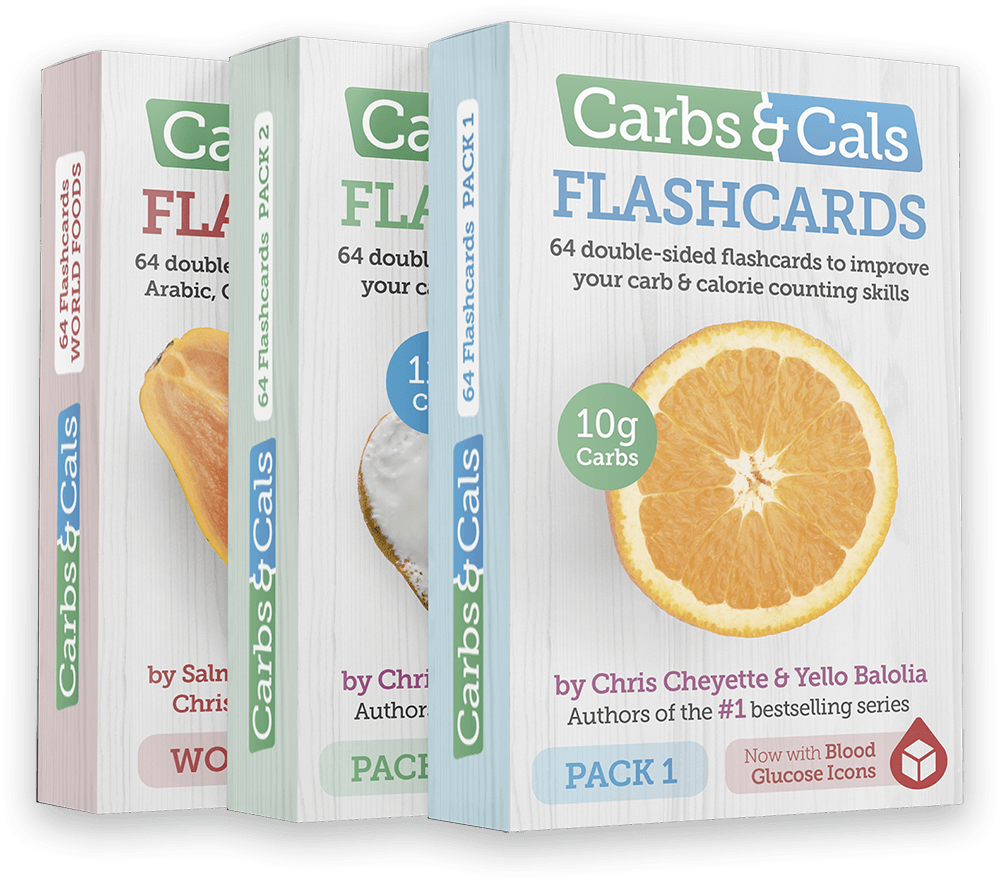 Carbs & Cals


Flashcards
The easiest, most effective way to build your nutrition knowledge.
Based on the bestselling, award-winning book series,
Carbs & Cals Flashcards
features 192 full-colour cards with all your favourite foods and drinks. The easiest way to learn calorie and nutrient counts, sharpen your skills and test your nutrution knowledge.
PACK 2
Mix of Carb & Carb-Free Foods
Build your flashcard collection, expand your nutrition knowledge and widen your options!
Pack 2 offers 64 additional popular foods, all different to the pack above. This time, we've added carb-free options into the mix, such as eggs, meat and cheese.
Tap/hover to flip the card!  
PACK 3
World Foods
Enjoy your cultural favourites with Pack 3, based on the award-winning Carbs & Cals World Foods book. The expert-designed pack features:
64 double-sided, full-colour cards.
Popular African, Arabic, Caribbean and South Asian dishes.
Calorie counts and nutritional info.
Easy Effective Learning
Simple Visual System
Flashcards are a proven way to learn and memorise information. Carbs & Cals Flashcards combine the ease of flashcards with the effective visual format of the award-winning, bestselling Carbs & Cals books. They feature:
At-a-glance calorie & nutrient counts.
Colour-coded nutritional icons.
Visual portion size representation.
Easily understood by people of all ages and abilities.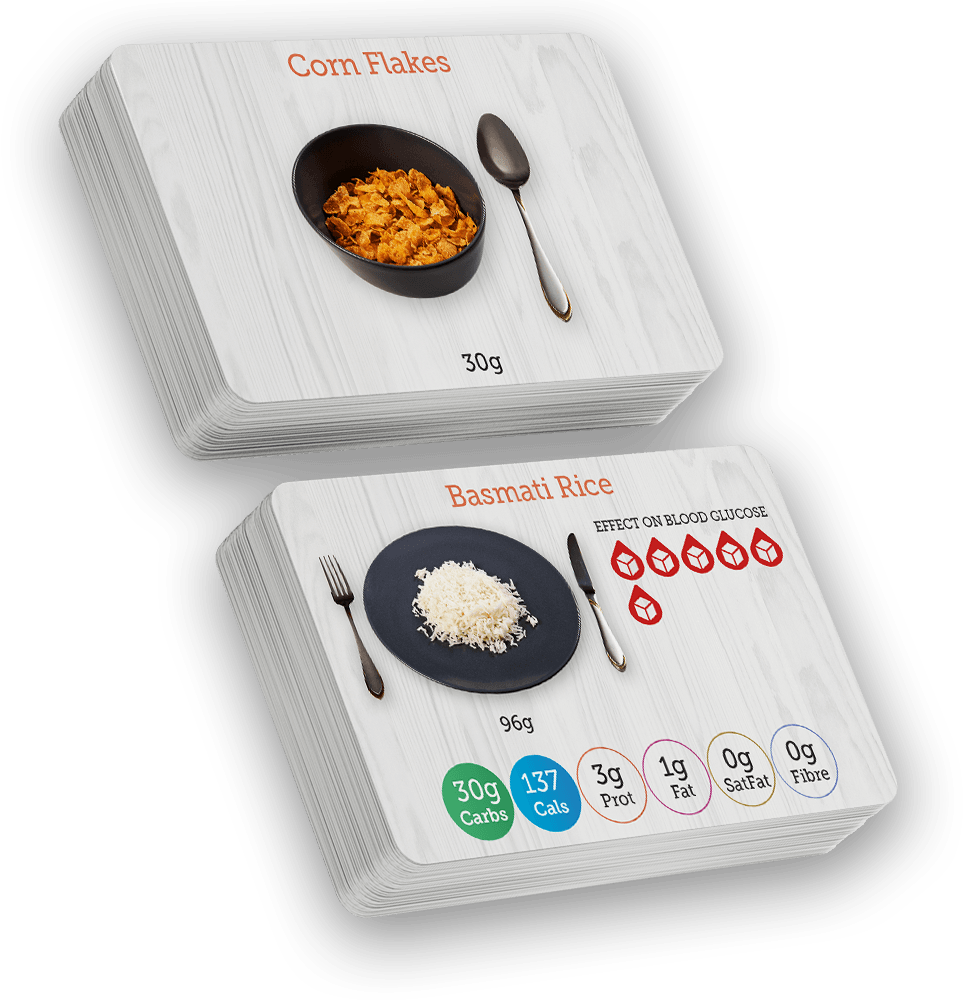 A Helpful Resource for Everyone
A Universal
Learning Tool
Carbs & Cals Flashcards are the perfect learning tool for anybody interested in healthy eating:
People looking to build their food and nutrition knowledge.
Parents, guardians and teachers.
Healthcare providers and educators working within nutrition.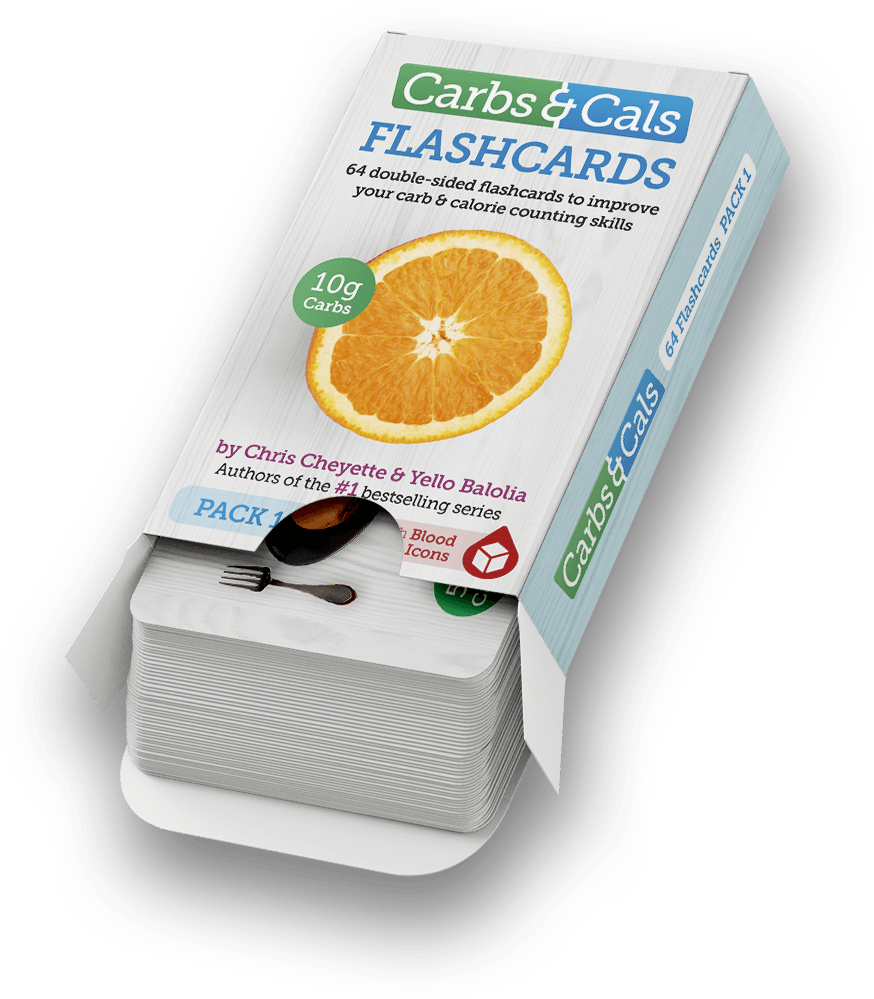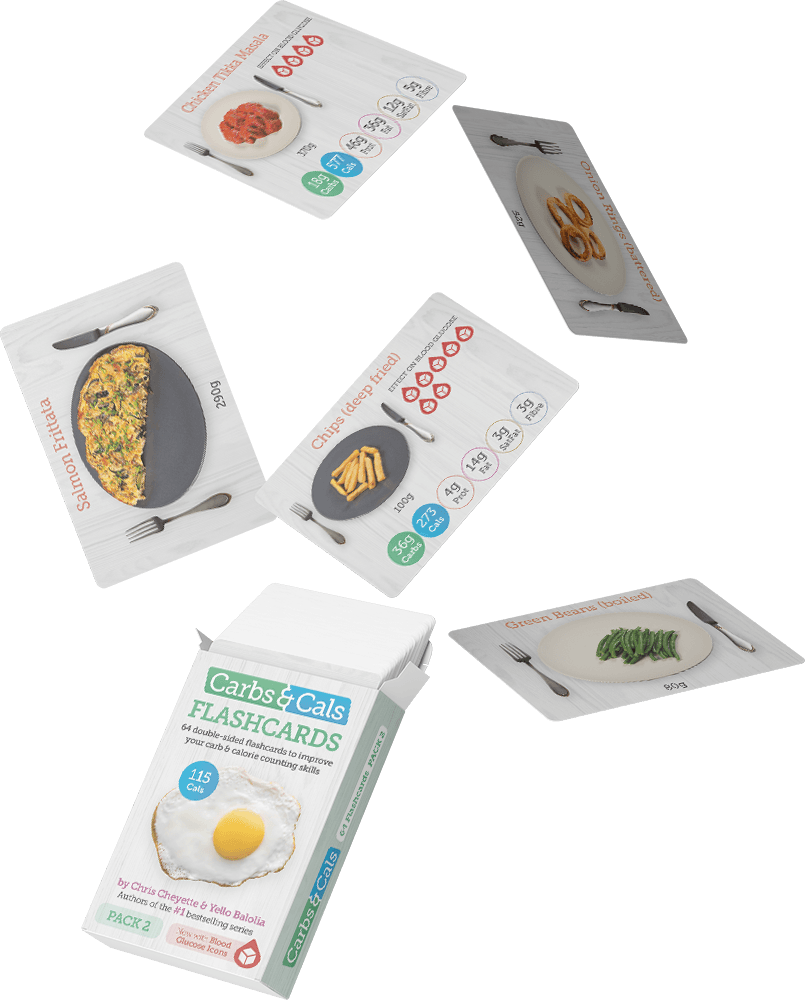 Countless Ways to Use
Versatile & Fun
Carbs & Cals Flashcards can be used by yourself or with others to sharpen your calorie & nutrient awareness skills. Here are a few ideas:
Memorise the calorie counts of your favourite foods and test your knowledge.
Turn the cards "face down" and try to guess the protein counts on the other side.
Guess whether one card is higher or lower in fibre than another card.
Pick the no-carb foods out of a line-up (requires Pack 2).
Have fun with it and you'll know your nutrients like a pro in no time!
Get Them All!
Get the Full Set of
192 Flashcards
Pack 1 – Popular foods and drinks, all containing carbs.
Pack 2 – More popular foods, including no-carb options.
Pack 3 – African, Arabic, Caribbean and South Asian foods.
To buy all three packs together and build your mega flashcard pack of 192 different foods and drinks, simply click the button below now.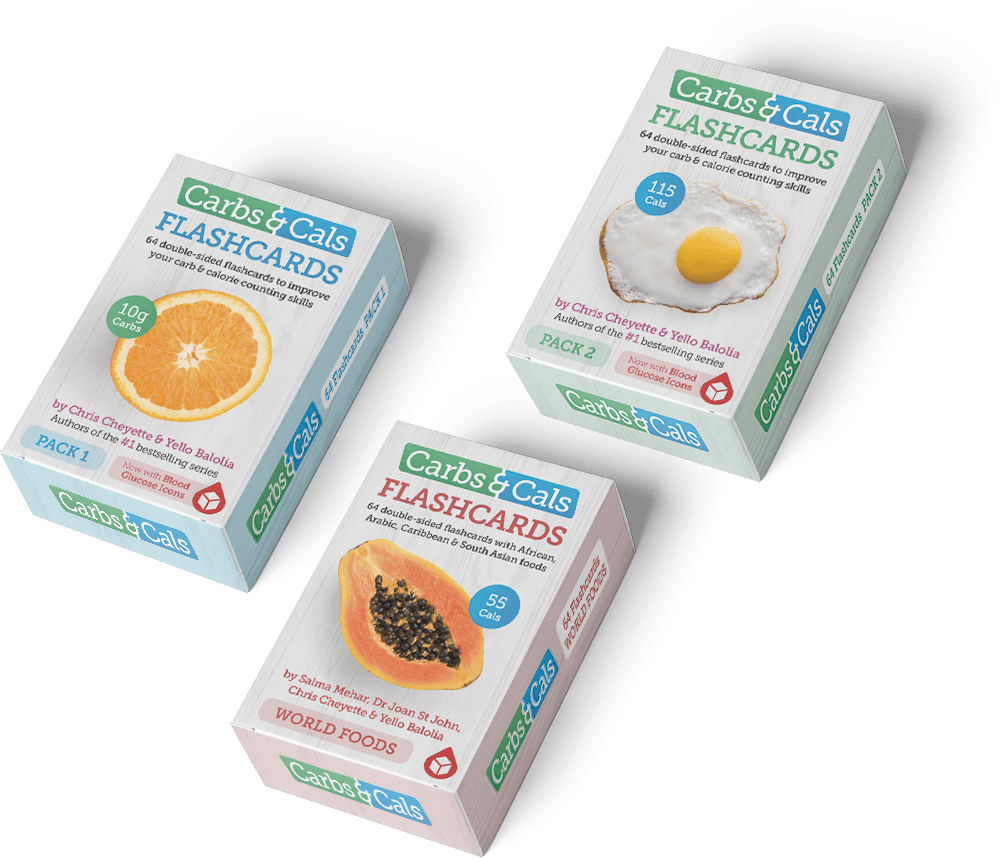 Reviews
Don't just take our
word for it.
"Great help in understanding the food we eat when we are on a healthy eating diet. Well worth the money – highly recommend!"
Michael
"More than pleased with these excellent quality cards! Informative and presented in a way that helps me feel confident to begin the journey of understanding calorie content and portions!"
Christine
"Very good and clear. Helps me with the amount of food, as what I thought was a little amount actually turned out to be a huge portion of food!"
Beverley
Please note: Carbs & Cals receives a small commission from Amazon Associates for qualifying purchases using the links on this page.